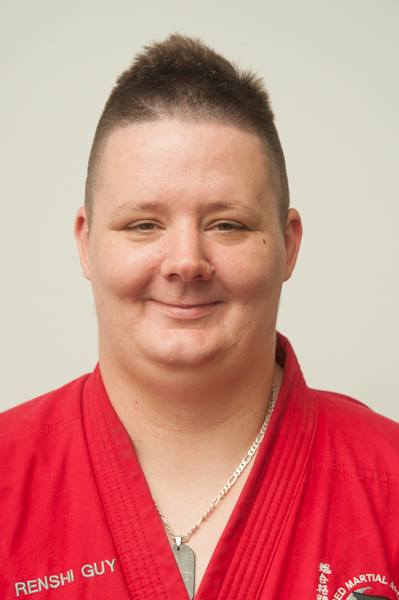 Renshi Guy Wakefield
Sensei Guy Wakefield, began his martial arts training at the young age of 5 under his father Kyoshi Bill.
Sensei Guy, was presented with his 1st Dan Black Belt at 12 years of age by Shihan Yuasa, and Sensei Suzuki, from the Ashihara system in Kyoto Japan where Sensei Guy, did a lot of his training. This is considered to be a significant achievement and honor to be presented a 1st Dan by a Shihan from a different Style. These many years of experience has born a passion to teach children and watch them develop and grow into tomorrow's champions. Sensei Guy, continues to work in the family martial arts business which he helps to run. Guy's ,ambition is to continually help change the youth of today into the leaders of tomorrow. Guy, now has over 24 years experience, and continues to conduct children's and adult classes throughout many schools, both public and private, on the Gold Coast. Sensei Guy regularly competes in tournaments around Australia and overseas, he is rated no.1 in Australia, and is a current level 3 referee with the International Sports Karate Association.
Achievements
4th Dan Black Belt
2003 - ISKA Australian Champion
2009 - Sumo World Title
5 Time Participant World Titles
Training & Qualifications
Blue Card
First Aid Certificate
Level 3 ISKA Referee & Judge
Certificate IV Business Administration