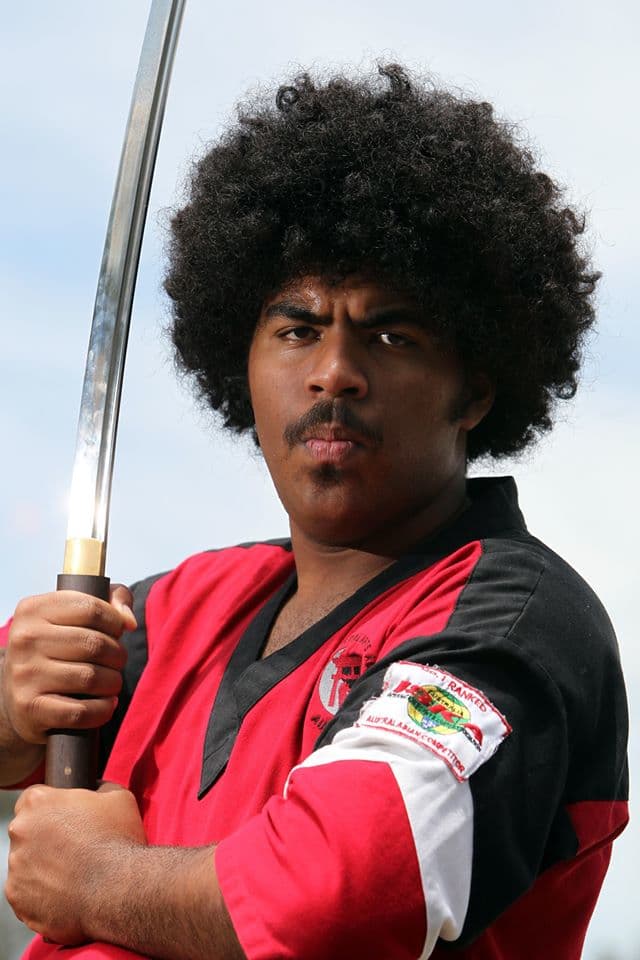 Sensei Andrew Ravuna
Sensei Andrew, is a 3rd Dan Black Belt at Combined Martial Arts Academy, where he achieved his Certificate 3 in teaching martial arts. Sensei Andrew has been training since he was 10 years of age. Sensei Andrew was selected by Kyoshi Bill, to be part of the CMA leadership team when he was only 14 years of age. Sensei Andrew teaches classes both at the academy and at CMA satellite schools, 5 days per week. Sensei has won 2 world titles and has been twice inducted into the International Sporting Karate Hall of Fame. Sensei Andrew, has been voted by his peers as the number 1 martial artist in QLD over the past 4 years, from 2012 - 2015.
Sensei Andrew,is efficient in all weapons of the martial arts, Arnis Sticks, Bo, Sai's, but trains intensely with his favorite weapons the Nunchucku's, and Katana which he has won many tournaments with.
Sensei Andrew also holds a ISKA certificate for Judging and Refereeing, and is also a Blue card holder.