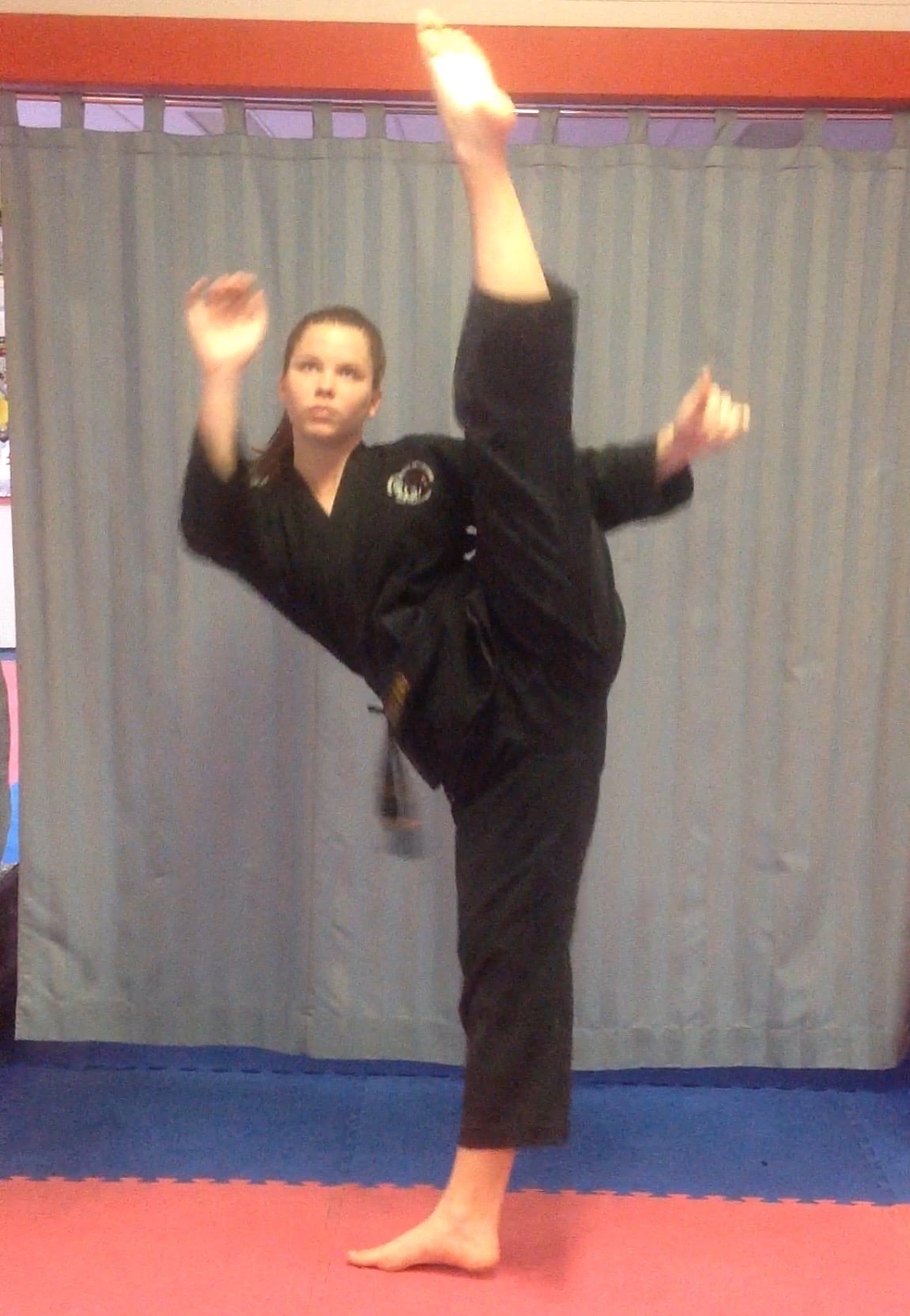 Sensei Cristina Zanetti
Sensei Cristina, has been with the Combined Martial Arts Academy for the past 9 years, she was selected by Kyoshi Bill, to go into the leadership team when she was a brown belt where she was groomed to be a CMA instructor. Sensei Cristina, has been teaching children and adult class at the Academy for the past 2 years, Sensei, has also been teaching extreme sword class every Saturday morning and competes in the ISKA tournament circuit where she is one of the top competitor in the State .
Sensei Cristina, help to teach self Defense classes at St Michaels College where she is currently attending and also assists in teaching women self defense at the academy when ever she can, Sensei is an advocate for Domestic Violence Against Women.
Sensei, is constantly winning most popular instructor of the month and is looked at as a role model to emulate too .
She received her black belt in June 2014, and her 1st Dan Black Belt in June 2015, Sensei is now waiting for her next big test in 2017.