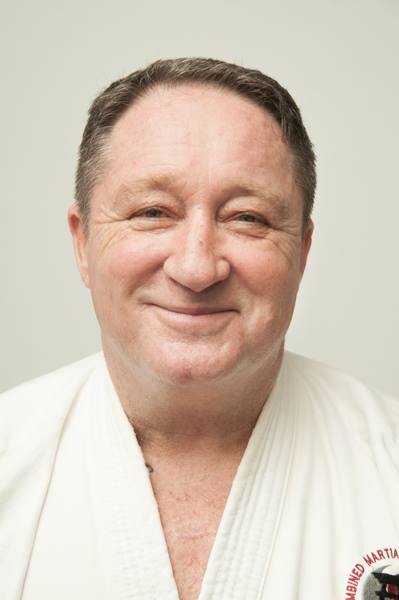 Kyoshi Bill Wakefield
For over 36 years, Kyoshi Bill Wakefield, has been traveling and studying martial arts around the world. During this time, Kyoshi, has trained under some of the best instructors on the international circuit, in the arts of Karate, Tae Kwon Do, Boxing, Grappling and Weaponry. With these many years of knowledge, Kyoshi Bill, has pioneered and introduced into schools and the community on the Gold Coast, programs such as, CMA Early Learning and Character Development Programs for 3-6 year old's. women's self-defence, anti-bullying, and safety awareness. This has led Kyoshi Bill to become recognized as an individual striving to change people's perception of the martial arts, and spreading the message that if taught correctly it has the potential too change people's lives. As a result of these many years of hard work and passion, Kyoshi Bill Wakefield, has been twice inducted into the martial arts hall of fame, Kyoshi was also honored by being voted Australian Sportsman of the Year in 2003 & 2004.
Kyoshi, was also recognised in 2015 by Steven Ciobo MP, in recognition of outstanding service for Domestic Violence with women.
Kyoshi, Bill is an international 7th Degree Black Belt in the art of Shoto kan Karate.
Kyoshi, holds a 2nd degree Black belt in Tae Kwon do.
Kyoshi holds a Black Belt in Arnis, Stick Fighting
Achievements:
7th Dan Black Belt
1999 - Karate Instructor of the Year
1999 - Blitz Hall of Fame
2008 - Australian Sports Person of the Year
2008 - Inducted into the ISKA Martial Arts Hall of Fame
Training & Qualifications
Diploma of Sport (Development)
Diploma of Sports (Coaching)
Blue Card certified
First Aid Certificate
Level 5 ISKA Referee & Judge