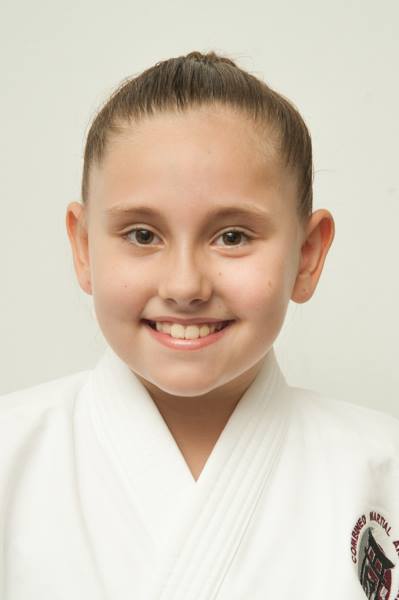 Sempai Angel Smith
Angel started her Karate journey on the 29th of April in 2014. She is currently a Brown Belt and is working towards her Black Belt in 2019.
She started doing tournaments in March of 2015 and over the past 4 years of competition she has been rewarded with 12 QLD titles, 3 Australian Titles and a World Title.
She was Combined Martial Arts Academy student of the year in 2015 and is the youngest recipient to have been given the honour. In 2016 she won The Clubs competitor of the year and again is the youngest student to be presented with this award. For 2017 and 2018 She has been given the honor of Most Spirited Student.
Angel trains 2 nights a week and every Saturday. She has an absolute love of martial arts and is completely self driven. She is always practising and trying to better her skills in both class and the tournament scene. Her longterm goals include gaining her black belt, becoming a 2 time world champion and one day owning her own DoJo and being an instructor.
Angel hopes to inspire other young ladies to become fierce karate ladies and will always lead by example.