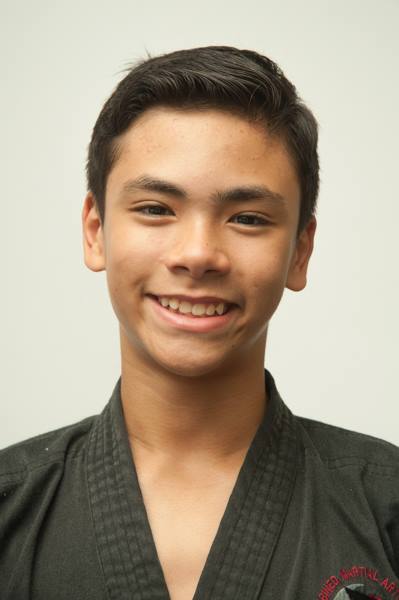 Sempai Cooper Eagle
Sensei Cooper started his martial arts journey with CMA in 2010, one month before his 4th birthday. From about the age of 2 he would drive his parents crazy, wanting to play footy, golf, soccer, cricket and any other sport he saw. But, of course, there are very few options available to children of that age. Knowing about CMA, and our programs that start from 3 years of age, Sensei Cooper's dad brought him to the dojo one Saturday morning and the rest, as they say, is history.
Sensei Cooper took naturally to the sport and he has been a tenacious and passionate practitioner throughout. He graded to his Sho Dan Ho Black Belt at the age of 9, his Sho Dan (1st Dan) Black Belt at 10, and has now graded to his Ni Dan (2nd Dan) Black Belt at the age of 12.
Apart from studying Shotokan Karate here at CMA, Sensei Cooper has also been a member of our Warriors Club since the age of 5. His skills with the arnis, sai and bo staff weapons are well advanced. In 2017, he attended several classes at a world-famous Philippines Martial Arts club where he learned advanced arnis techniques.
Starting out as an enthusiastic assistant at the age of 9, Sensei Cooper has since become a regular teacher in our Saturday morning classes. He enjoys introducing the young ones to karate and he remembers when he was just like them. The parents of his students regularly comment that their child looks up to Cooper and they want to be just like him as they get older.
Outside of CMA Sensei Cooper plays alto saxophone in several bands, including jazz and classics. He has strong academic results, plays rugby union for his club, rugby league for his school, he swims competitively and is quite often seen on his local golf course.